Humans of PHS: Aaron Leggett
New to the science department and a new father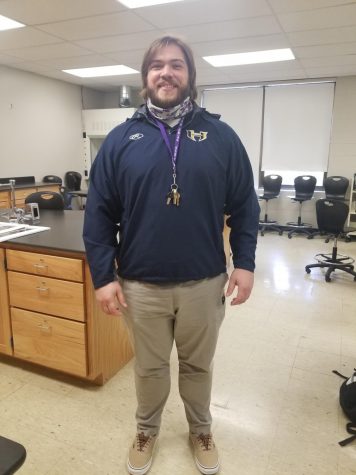 "I'm not going to lie, I was an idiot in high school," science teacher Aaron Leggett said. "I was not a good student."
This personal experience is why Leggett's advice to students is to try harder early in life, so that life later is easier. Leggett is new to Pacific High School's science department as well as a new father, and he is enjoying both new roles.
"It is definitely a worry having a baby in the middle of a pandemic and worries me every time I come home," Leggett said. "I will literally wash my hands for several minutes every time I come home."
As difficult as the pandemic has been, both professionally and personally, Leggett is impressed with mitigation efforts.
"I love being at Pacific and being a new father, and I think the school has been doing an amazing job at keeping students and staff safe," Leggett said.
If you are looking for a science course, Leggett teaches Zoology & Botany and Environmental Science classes and encourages students to check them out.