Food Review: Burger King's Double Texas Whopper
Burger King has created an even better Whopper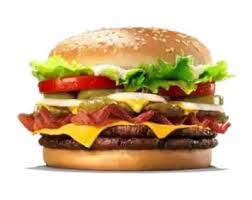 Mostly everyone is familiar with Burger King's signature burger, the famous Whopper. In my opinion, Burger King has created an even better Whopper.
   The Double Texas Whopper consists of 2 beef patties, American cheese, bacon, jalapeños, pickles, white onions, tomatoes, lettuce, mayo, and yellow mustard along with sesame seed buns. The only thing I found lacking was ketchup and personally I preferred to add it, but it is not required to have a great meal.
   This burger is quite spicy, but spice is nice (most of the time).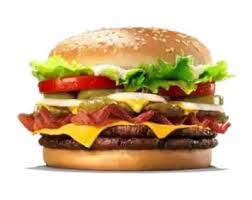 When I finished the Texas Whopper, I noted that I could hardly take a bite without at least one jalapeño trying to fall out. I also thought that with the bacon, pickles, beef and jalapeño it added that meaty spicy crunch that all burgers need.
   I would highly recommend trying this burger, unless you are adverse to spicy foods. Having it with fries also makes it even better. I love the play off of the ordinary Whopper meal.