Ranking The Beatles' Albums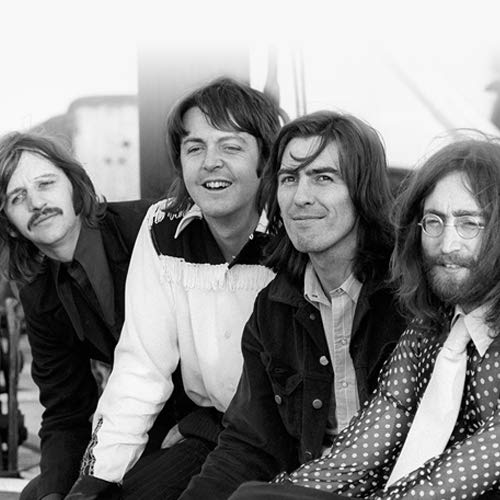 The Beatles are a band that really needs no introduction: they've had fifteen number-one albums, hold the record for most number-one singles at twenty, held all top five positions on the Billboard charts, seven Grammys, and were inducted into the Rock and Roll Hall of Fame on the first year of eligibility. They have transcended the generational gap and continue to be relevant to this day through rereleases, documentaries, and the surviving Beatles' other projects.
So I thought it would be worthwhile to go through a definitive ranking of all thirteen of the band's albums and see which ones stack up against the others. I will be going from "worst" to best, and we will only be looking at what is considered to be their "canon" albums. We will start out in universal agreement with my pick for #13.
D-Tier
Yellow Submarine (1969)
It is debatable whether this even counts as one of their main records. The album consists of only six Beatles songs, two of which were released beforehand, with the rest being George Martin's orchestral score. The story behind this is that it was the soundtrack to the film of the same name, and the band was contractually obligated to make four new songs for the album. The band, not feeling like putting too much energy into the project, only put songs on the album they didn't feel deserved to be on major releases. As such, even the Beatles songs on the album are lesser compared to their other work.
The two songs that were released before this record came out are "All You Need Is Love" and of course, "Yellow Submarine". Both are some of my least favorite number one's released. The only other notable song here is "Hey Bulldog", by far the best song on the record and has garnered a cult following in recent years after being virtually unknown for decades. Other than that, you are not going to find anything worthwhile here that isn't done better on other records.
C-Tier
With The Beatles (1963)
Despite being made six years previously, this album is substantially better than Yellow Submarine and is one I will occasionally go back to, although this is still far from their musical peak. This album, as well as a few others, has a similar issue to Yellow Submarine, in that only half of the songs were written by the Beatles, and this time the other half consists of covers. Most (but not all) of the covers they released are noticeably worse than their original pieces, and they take up seven of the fourteen tracks here. Of those, there are only two that I really enjoy listening to, "Money (That's What I Want)" and "Till There Was You".
Their original work on this album, while better than the covers, is still not the best it could be. It does include some classics like "It Won't Be Long" and of course "All My Loving", but the other songs don't strike me as anything that special. They're all at the very least decent, but nothing I will go back to outside of marathons where I listen to all of their albums in one go. The only other interesting anecdote here is that the song "I Wanna Be Your Man" was written by Lennon and McCartney for The Rolling Stones, and it ended up being the Stones' first hit.
Beatles For Sale (1964)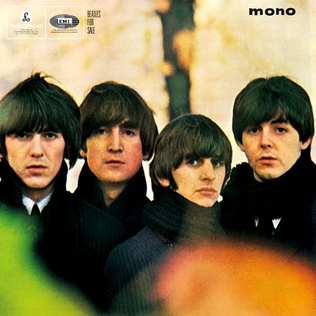 This album is very similar to the last in how it is set up, where half the songs are originals with the other half being covers. This album's originals are much better than the ones on With The Beatles, containing "Baby's in Black" and "No Reply" as well as the two hits "Eight Days a Week" and "I'll Follow the Sun". The covers, while still worse than the originals, are a slight improvement from last time. "Rock and Roll Music" is one of my favorites from the record, but there aren't any others here that I particularly enjoy. There really isn't that much else to say here, it's just another early Beatles album. It's exactly what you expect.
B-Tier
Please Please Me (1963)
This was the band's first album they released, and they recorded the entirety of it in a single day. They had played all the songs on the record hundreds of times from doing gigs in the UK and Hamburg constantly, and so had already mastered all of them. This album used to be my favorite when I first got into the band, but it's placement here should tell you that I have seen the error in my ways. It still has a lot of good songs, "Love Me Do", "P.S. I Love You", "Please Please Me", "I Saw Her Standing There" are some of their most recognizable songs in their discography. The album also has their most well-known cover, "Twist and Shout". Unfortunately, again I feel that there are too many covers on the album. Three of their first four albums are 50% covers, and the clear discrepancy in quality between what is and isn't a cover is why so many people rank these albums low on their lists. It is especially obvious here, where the difference is probably the most pronounced out of the three.
The album did what it needed to do though, and it made them an instant hit in Britain and created Beatlemania. It went to number one in the UK as pretty much everything they would go on to release did, and it laid the groundwork for much to come.
Help! (1965)
We're almost out of this era of moptops and clean cut boys at this time, after this it is solely pot, LSD, and God knows what else. With this album the band finally stopped focusing on the covers so much, only taking up two of the fourteen songs here. This instantly makes it better than the previous three albums mentioned, and the originals on here don't disappoint. In addition to having two more iconic songs here in "Help!" and "Ticket to Ride", this album also has the most covered song in the history of music with the song "Yesterday".
This is one of the first albums in their discography that the non-singles and lesser known songs are almost the same level of quality as the number ones. "I've Just Seen a Face", "You're Gonna Lose That Girl", and "I Need You", one of George's first contributions, are all very well done and are underappreciated by the general public.
Magical Mystery Tour (1967)
Now we are finally in the better era of the Beatles, and it is with probably their most drugged album they made. As a fair warning, from this point onward reviews are heavily influenced by my opinion and you will likely not agree with some of my placements here as I have some very iconic albums lower down than what most think they should be. Just a warning.
MMT is very mixed for me. The second half is the highlight of the album, you get "Hello, Goodbye", "Strawberry Fields Forever ", and one of my favorite songs of all time, "Penny Lane", back-to-back-to-back. The last two songs though I am not a fan of. I don't like "Baby, You're a Rich Man " at all and "All You Need is Love ", although iconic for being watched by 300 million people on the first universal color television broadcast, is another song I skip when listening to the band. But that is only the second half, the first half is significantly worse than the second. Other than "I Am The Walrus' ' and "The Fool on the Hill", I don't enjoy any of the songs on this half of the album, and it's what brings this album all the way down to B-Tier. Although it may contain some of their greatest work, listening to the entire album is a chore that I don't enjoy.
Let It Be (1970)
The last album in B-Tier was the final album the band released. Let It Be was recorded mostly before Abbey Road, but complications and tension arose in the band which pushed off the release for a year, coming out after the band had already broken up.
Let It Be is similar to their first few records in that there is little experimentation in the songs and is mostly just guitar, bass, and drums. "Get Back" is an example of the older, more experienced Beatles attempting a song they would do back when they played clubs in Hamburg. But when they bust out the orchestra they make some of the most beautiful songs of all time. The title track is an obvious pick for many people's favorite Beatles song, but my favorite song here is "The Long and Winding Road" an incredible song that seems so poetic in that it was one of the last songs the band made before the end. "Across the Universe" is another song where the orchestra makes it, and is one of the most relaxing songs the band released. One unique attribute with this album is that three of the songs were recorded live during their rooftop concert. Two of my favorite songs on the album were from that concert, "Dig a Pony" and "One After 909". 
George's contributions to the record are really underappreciated. "I Me Mine", "For Your Blue", and "Two of Us", one of the few cases of Paul and George singing lead, are really catchy and get stuck in my head all the time.
As for the negatives, I share an unpopular opinion that "I've Got a Feeling" is really overrated and is by far the worst of the Rooftop songs. Also, the song "Dig It" was completely ruined. It was originally about four minutes long and was a much more complete song, but got butchered down to just 51 seconds. If the album has a theme, it is that it sounds like a recording session. Sometimes beautiful music is made, and sometimes it is just jamming. This is exemplified when the band put a 39 second Liverpulian folk jam "Maggie Mae" after "Let It Be".
The album received very mixed reviews from many critics when it came out, but public opinion has slowly gotten on its side as the impact of the Beatles' breakup has faded. This was their final album, so expectations were high. In my opinion, it's not the best record they made by a long shot but it is still a really good one.
A-Tier
A Hard Day's Night (1964)
Out of the band's first five albums this one is easily the best out of all of them based on one fact alone: there are no covers thank Christ. This album was envisioned as the soundtrack for the film of the same name, and the band decided to have the album feature only originals. Side one was for songs in the film, while side two had songs made with the film in mind, although wouldn't be featured in the movie itself. So if you recognize a lot more songs from side one than two, that is why. 
Lennon was the lead writer for nine of the thirteen songs on the record, and his biggest contributions were the title track, "I Should Have Known Better", "If I Fell", and "I'm Happy Just to Dance With You". This doesn't mean McCartney was slacking, writing "And I Love Her" and "Can't Buy Me Love" for the album, and both are songs the man continues to play to this day. 
This is the first record on this list that I will say has no bad or mediocre songs. Every single track here is crafted very diligently, and with the band giving themselves more creative freedom for there not being any covers this is easily my favorite of their early years.
Fun fact: the company that signed them a movie deal thought they were going to lose money on the film but make it back on the soundtrack; turns out the soundtrack made a ton of money but the film made $11 million from it's $500k budget, making it one of the most successful films percentage wise in history.
Abbey Road (1969)
This album's placement might be surprising for some, I know many people who have called this their favorite. Last year, Principal Dan Kania told me this was his favorite. Sorry, Mr. Kania.
I can understand how some people love this album and see it as their favorite; it contains so many of the band's greatest songs it is almost a mini-hits compilation. "Come Together" is one of the most covered songs in history, Frank Sinatra called "Something" the greatest love song in the past 50 years, and "Here Comes the Sun" is their most popular and their most streamed song out of all 227 they made. Even talking about the non-singles, it is all great stuff. "Oh! Darling" is possibly McCartney's most impressive vocal performance out of his 64 years of making music, and the ending to side one is one of my favorite songs of all time, "I Want You (She's So Heavy)". It has some of the greatest guitar work of the time, and the riff got stuck in my head for like a week. But, this is only about half of the record.
My main reason for this album's placement is the medley on the second side. The medley contains eight songs that all flow together for sixteen minutes, and although I like some of the songs in the medley, many of them feel like they couldn't figure out how to flesh these out into full songs so they smashed them together. This isn't applicable to every song, "You Never Give Me Your Money" sounds like a song by itself, but most of them are under two minutes. The best part about the medley is the final three songs, "Golden Slumbers", "Carry That Weight", and "The End". They all flow together so well, and with "The End" as the last song all four Beatles worked on together, it is a great sendoff after trading guitar solos between John, Paul, and George, Ringo's only ever drum solo, and to top it off, a very poetic line from McCartney ends both the medley, and The Beatles "And in the end, the love you take, is equal to the love, you make."
S-Tier
Sgt. Pepper's Lonely Hearts Club Band (1967)
My first album and my most controversial placement on this list is probably this one, for an album so impactful and the winner of Rolling Stone's (the magazine) top 500 albums of all time, I am putting it only at number four. The only reason I gave it S-Tier is because of the impact on music it caused. It was the first concept album, made avant-garde mainstream, and merged symphonies and rock and roll easily. You don't get albums like Dark Side of the Moon without there first being a Sgt. Pepper. With that being said, the songs could've been better.
The opening three songs are classics, the title track is a great introduction to the record and for all it is set to bring, and it gracefully transitions to my favorite song on the album, "With a Little Help From my Friends", easily the best Ringo song without question (even though he didn't write it). "Lucy In The Sky With Diamonds", although unbelievably drugged, is still very enjoyable. Join that with songs like "She's Leaving Home" and "Being for the Benefit of Mr. Kite!" side one is a great experience. 
Side two is more of a mixed bag, "Within You Without You" is one of the most psychedelic songs the band ever made, and although I like parts of the song, most of it is forgettable and I rarely go back to it. "Lovely Rita" can be described similarly. But one of the highlights on this site is "When I'm Sixty-Four", an unbelievably catchy song that has gotten stuck in my head more than a baker's dozen of times. But the star of the show here is the reprise that and the ensuing "A Day in the Life". "A Day in the Life" has been rated the #1 Beatles song by many publications like Vulture and Ultimate Classic Rock, it is the perfect blend of pop, orchestral, avant-garde, and rock. 
My opinion is saying this should be A-Tier, but since this is often cited as the most influential record in history, I am putting it at an S-Tier, albeit the lowest S on this list.
Rubber Soul (1965)
Rubber Soul is an album that many would've rated it lower than what I have here, so I will try to explain myself here.
The album's opener is the much beloved "Drive My Car", and you may call it blasphemy but I do not like this song much at all. I actually think that the Americans were onto something when they replaced it with "I've Just Seen a Face", but they screwed up the other songs that got replaced so I still think the UK version is superior.
"Norwegian Wood (This Bird Has Flown)" is what follows, and was the band's first use of sitar, because of that it is not as complicated as material they would later craft, but it is still another great song to relax to. "Nowhere Man" has one of the best vocal intros in music and has some of the group's best harmonies. "Michelle" is another beautiful little piece from Paul in the same vein as "And I Love Her". 
The non-hits are almost just as good as the numbers one's here to, "What Goes On", "Wait", and "If I Needed Someone" are some of my favorites on this record, but they are all trumped by "In My Life". In my opinion, this is one of if not the best song John Lennon ever composed. It is the perfect pace to where it is not lingering on to make it sad, and strikes the perfect melancholic sound. 
Some songs are skippable, I get sick of "Girl" pretty quickly, and whenever I think of "I'm Looking Through You" all I can think of are the mistakes that weren't caught by the band or didn't care. "Run for Your Life" is also a very underwhelming closer, and "In My Life" would've worked much better to close out the record. But when you are looking at the album as a complete package, you have five major Beatles hits, one of those being of the best songs any member of the band ever recorded, new genres being tried, and of the songs that aren't as amazing, they're at the very least okay.
Revolver (1966)
My favorite album for many years has fallen back a place, but not due to lack of quality. This album is the one that followed Rubber Soul, and much the same is true. This was the first album they made with the expectation that they were not going to be playing these songs live, giving them the creative freedom to do whatever they wanted.
This record is probably the most psychedelia-inspired out of all of them, with at least four songs being somewhat inspired by the genre. These are my least favorite of the album, "She Said She Said" and "Love You To" I never go back to, and I might return to "I'm Only Sleeping" and "Tomorrow Never Knows" but it is a rare occurrence. There's also "Yellow Submarine" but we don't talk about that song. But the highlights of this album is literally everything else.
"Taxman" is one of George's best, with a riff and guitar solo that are infectious. George makes another contribution in "I Want to Tell You", another favorite of mine. Lennon provided most of the filler on the album, but even the filler absolutely slaps. "Doctor Robert", the first song by the group overtly about drugs, somehow manages to be great "And Your Bird Can Sing" with it's dual guitar solos is one of the harder tracks the band recorded and it is amazing. McCartney mainly carried the hits on here, writing songs like "Eleanor Rigby", "Here, There and Everywhere", "Good Day Sunshine", and "Got to Get You into My Life". Reminder this is all on one album.
I absolutely love this record, but it was recently bested by an album that would come two years later, and be their biggest project by far.
The White Album (1968)
The band's first and only double album, containing thirty songs, gets better every time I listen to it again. Admittedly there are not many hits on the album, so you may only know five songs here but you will not be disappointed by what you don't know in this case.
The opening two songs with the fast, upbeat "Back in the U.S.S.R." transitioning into the slow, building, melancholic "Dear Prudence" gets you into just the right mood for this album. It is a perfect juxtaposition that lets you know the variety on this record, and it is the kind of pattern the album follows. Usually there is a slow Lennon song being preceded or succeeded by an uplifting McCartney song.
For example, "Ob-La-Di, Ob-La-Da", a happy-go-lucky song about a couple's life together is followed by "The Continuing Story of Bungalow Bill", which is about someone ruthlessly killing a tiger. Side two opens up with "Birthday", the best birthday song and one of my favorite Beatles riffs goes into "Yer Blues", a song about suicide.
George's contributions are a bit of a mixed bag here. He somewhat continued with the Hindu-inspired psychedelia, but I just don't think I'm a fan of the genre. Thankfully that is only two of the four songs he gave, with the other two being the very underrated "Savoy Truffle", and what many consider to be his best work in the band, "While My Guitar Gently Weeps". I do enjoy the song, but I prefer the acoustic version on the Love album and think they should've gone with that one instead. He did offer a few more songs for the album such as "Not Guilty" and "Circles"; both are songs I would take over some of the stuff that made it on here.
Paul's lovey-dovey songwriting is at a peak here, almost every song he writes has an acoustic and singing about love. That's not to say they're bad, I get a lot of enjoyment from "Honey Pie" and "Mother Nature's Son". "Rocky Raccoon" is also often thrown around when mentioning fan favorites on this record although it isn't a favorite of mine. But when the mood hits Paul, he writes what many consider to be the song that started heavy metal, "Helter Skelter". It's thundering bassline and Paul's demon screaming are really unlike most of what was out at the time, and it's that groove that makes it another favorite of mine. But his shining song here has to be his civil rights plea of "Blackbird" (made 4 years after the Civil Rights Act of 1964, took you awhile to get the memo there Paul). One of his most iconic melodies of his career, it was one of the very few songs he would play live with the Wings and continues to play to this day.
This doesn't mean all of Paul's songs are great; "I Will" is the most stereotypical Paul McCartney song that ever Paul McCartney songed in the band's career. Lovey-dovey vibe, lyrics, instrumental, he even does the bassline with his mouth which is incredibly distracting once you recognize that. It is mostly harmless, but I always skip over that one. But his worst contribution by far is "Why Don't We Do It in the Road?". It is a more experimental take on blues, with Paul only repeating one line over and over again with more intensity and screaming being added over the course of the song. Now I know I said "I Want You (She's So Heavy)" is one of my favorite songs of all time, and it is similar to this in the way of containing few lines and the song increasing in intensity. The difference is, "I Want You (She's So Heavy)" is still much more musically diverse with it's two sections. One of them is the "I want you. I want you so bad." and the other is the "She's so heavy (heavy) (heavy)". It is also much more smooth and hypnotic than "Why Don't We Do It in the Road?", which is just like it's subject matter. Rough, obnoxious, and repetitive. "Wild Honey Pie" is another song we don't talk about. It is a 52-second "song" where Paul again repeats the same line for almost the entire song excluding one "I Love You" at the end. Paul recorded the entire thing by himself in one night, and his intentionally poor vocals and guitar playing rank this as one of the worst songs the band ever made, but thankfully it is less than a minute long.
Thankfully John Lennon is here to save the day. Almost all of his contributions here are amazing, with one glaring exception. To get the bad out of the way, yes "Revolution 9" is an obnoxious 8-minute piece of noise that should've never seen the light of day. Going back into the history of the song, it was initially going to be like the last few seconds of "Revolution 1", an acoustic version of "Revolution" stretched out for much longer with John repeating the phrase "All right" with the acoustics and drums continuing at the exact same pace. If you want to hear what it originally sounded like look up "Revolution 1 (Take 18)" on the White Album Super Deluxe, even that version is better than what came to be.
Other than that, all of his songs here are great. I've already mentioned "Dear Prudence" as an amazing, building, beautiful ballad that perfectly succeeds "Back in the U.S.S.R.", but I think the side two closer "Julia", a song about his deceased mother, has to be one of his best pieces. It is the only song he made by himself with no help from the other three, and due to that it feels very personal and emotional. But these are his only ballads on the album, unless we are including "Good Night" that he wrote but Ringo sang.
Moving on from those ballads, there is still so much to cover. "Glass Onion" is an energetic love letter to the fans, referencing many of their previous work including "Lady Madonna", "I Am The Walrus", "Strawberry Fields Forever", and many more. "Happiness is a Warm Gun" is one of my favorite songs the band ever made, featuring multiple melody changes and fun lyrics, this is one of John's best vocal performances with the variation and theme changes. "I'm So Tired" is another incredibly underrated track with lyrics that get stuck in my head constantly, and this is all just from the first half.
"Yer Blues" is a very pure Americanized blues track about suicide, "Everybody's Got Something to Hide Except Me and My Monkey" is great barring it's long title. Despite the name, "Sexy Saide" has very little to do with the first word and much more to do with the Maharishi in India, and "Cry Baby Cry" is another favorite of mine with it's memorable lyrics and instrumental.
Lennon heavily carried this album, not to say the others didn't do good work, John just did much more. And it is because of him that this album is my favorite album the band ever made, as well as my favorite album of all time.