Emma Parry
Senior Emma Parry fills her hours with academics, sports, and extracurriculars.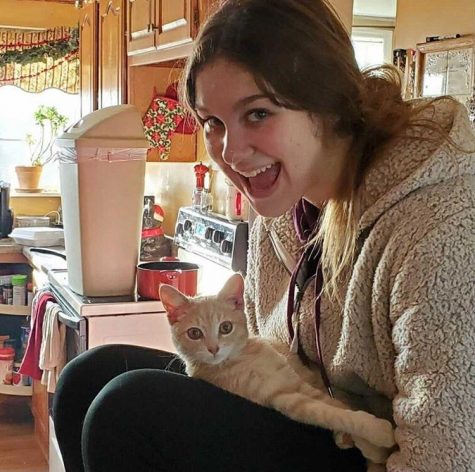 Senior Emma Parry is many things: a volleyball player, dance enthusiast, PHS Ambassador, Beta Club member, involved with voices, Student Council representative. She enjoys filling her hours with athletics and activities,
"I try to find the balance between so many academic and athletic clubs that have made me the person I am today," Parry said.
Joining her first dance class when she was 3 years old, dance has been a passion of hers ever since. Parry hopes to hold on to it as a fun way to relax while pursuing her education to be a leading health care professional in college. 
"Life is what we make of it at the end of everyday," Parry said. "Happiness is a choice. Every day only happens once, so we shouldn't waste our time and energy on people that don't care."
Parry's personality and positivity is something to behold. During a recent quarantine, her caring and compassionate nature has made her quite empathetic and worrisome of her fellow students' health and academics.
"I'm focused on making sure my classmates are ok and keeping a positive attitude and good outlook on coming back to school when this is all over," Parry said. 
Looking towards a career in the medical field, Parry hopes to be in a leadership position. She is known for working to better herself and her academics, holding onto what makes her happy, while still excelling at her academics.
"I always strive for a better version of myself, which to me is a good motivator," Parry said. "I don't want to just coast in life, I want to excel. I want to look back on my life each night and be proud."