Disney+ Clouds Review
I took this as a challenge to try not to cry. I failed.
A couple of my friends told me to go watch this movie, and they guaranteed that I would cry. I took this as a challenge to try not to cry. I failed. Disney's movie Clouds is so inspiring and heartbreaking at the same time. 
Clouds is based on the true story of Zach Sobiech, who was diagnosed with osteosarcoma, a very aggressive type of bone cancer, when he was 14 years old. In his senior year of high school, he gets told that his cancer has spread and he has 6-10 months left to live. Zach didn't want to let his cancer stop him, however, from following his dream. He came together with his friends and ended up writing a powerful song called "Clouds".
In the movie you get to see everything Zach and his friends and family go through and how they react to certain things. Clouds gives you a new perspective on how cancer patients learn to deal with things. There was a scene here where all of Zach's classmates get to write a college essay, but Zach wouldn't get the opportunity to go to college. You get to see all the struggles that he goes through and how he overcomes them with the help of his supportive friends and family. 
I recommend getting Disney+ and watching this movie for its emotional and empowering plot. It certainly moved me and made me cry. 
Leave a Comment
About the Writer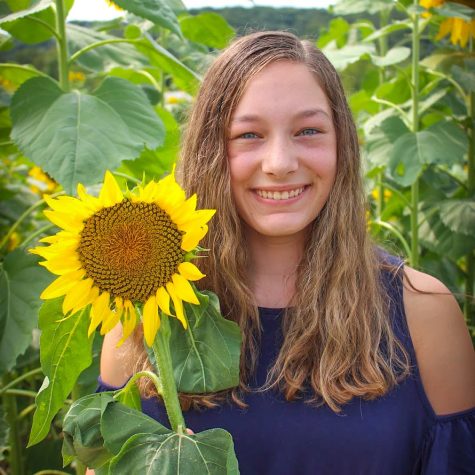 Caylei Caldwell, Features Editor, News Editor, Copy Editor
Class of '22

Section Editor: Features

Section Editor: News

Copy Editor

Age: 16

Hobbies: Competitive Acrobatic Gymnastics, reading

Junior