Caffeination Station Review
Caffeination Station is a student-run coffee shop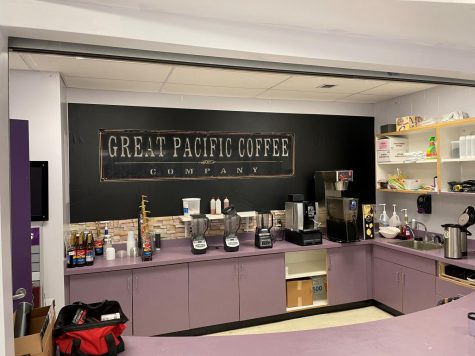 The Caffeination Station is a student-run coffee shop at the high school that helps teach JAG students about good work ethic, how to handle customers, and how to deal with money (both card and cash). This helps students who don't have jobs receive job training during school.
"A bad day with coffee is better than a good day without it," junior Alyssa Rasdall said. Rasdall works at Caffeination Station.
The prices are fair, and new items are constantly added and the staff is always willing to try to make anything. Offerings include frappes, iced coffee, hot coffee, lemonade, smoothies, and they're working on bringing refreshers to the menu.
There are many different flavors for the coffee, such as French vanilla, caramel, s'mores, mocha, and others. For lemonade and smoothies, they have a range of different fruit flavors like cherry, mango, strawberry, cherry lime, and are always changing up what flavors they have for both coffee and fruit drinks.
To create new drinks, in their free time workers make random drinks. If they think it tastes good, students sample it, and if the results are positive it's added to the menu.
"Their lemonade is super good, especially with the flavoring in it, I always get strawberry lemonade during my lunch period," junior Tymber Johnson said. Johnson is a frequent customer.
The Caffeination Station is a definite must-try at Pacific, they're open before school from 7-7:25, and during all lunches, so stop by any time!